We are taking the safety of our customers seriously and have adapted our working practices inline with social distancing guidelines.
As a result we are using Audatex Bodyshop Image Capture. This means we can send our customers a text message link, requesting images of your vehicle and its damage, before you bring it on site. There is no cost and obligation to our customers using this service and no download or app install required.
This immediate image capture allows us to answer key questions about the vehicle such as, is it repairable, drivable, and provide an initial cost estimate – All before arranging safe delivery or collection to begin the repair.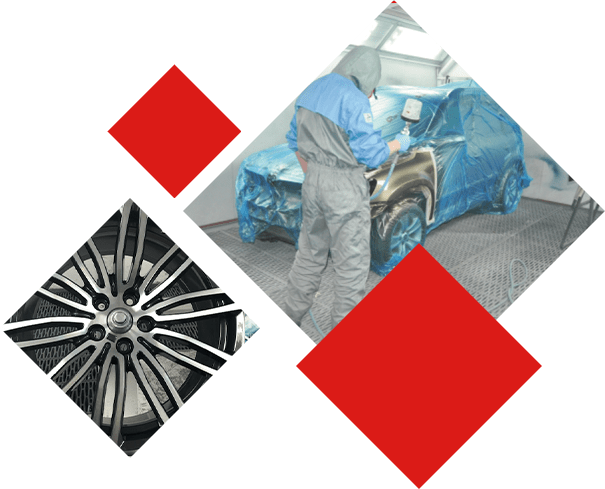 Vast Experience, Quality Service
Jamie Lawlor Crash Repairs Ltd., was established in 2002 in Killenaule, Thurles. In 2008 Jamie opened his second bodyshop in the new Ard Gaoithe Business Park in Clonmel.
Manufacturer & Insurance Approved
Companies that we work with.

Premium car service matched with great workmanship
100%
approved by customers
Barlo Motor Group have been dealing with Jamie Lawlor Crash Repairs for over 10 years. The quality of the work produced brings cars back to original specifications in an exact format.Whether it is a small job just getting a bumper painted or a major crash repair, I would have full confidence that the job will be done to 100% standards if it is done by Jamie Lawlor and his professional team.I would be quiet happy to recommend others if ever they have a need for crash repairs.
Jamie Lawlor Crash Repairs are professional and customer focussed, Jamie is always on hand to help and answer any queries. Jamie Lawlor Crash Repairs are BMW and MINI approved, the quality of work is excellent. I would have no hesitation in recommending Jamie Lawlor Crash Repairs to anyone that needs repair work done.
I have dealt with Jamie Lawlor Crash Repair for the last ten years. Jamie and his team have repaired many vehicles for Pierse Motors in this time and they have always been to an exceptionally high standard. The workmanship and professional service provided by Jamie is top class. I would have no hesitation in recommending Jamie Lawlor Crash Repair to anyone looking for a repair to be carried out on their car.